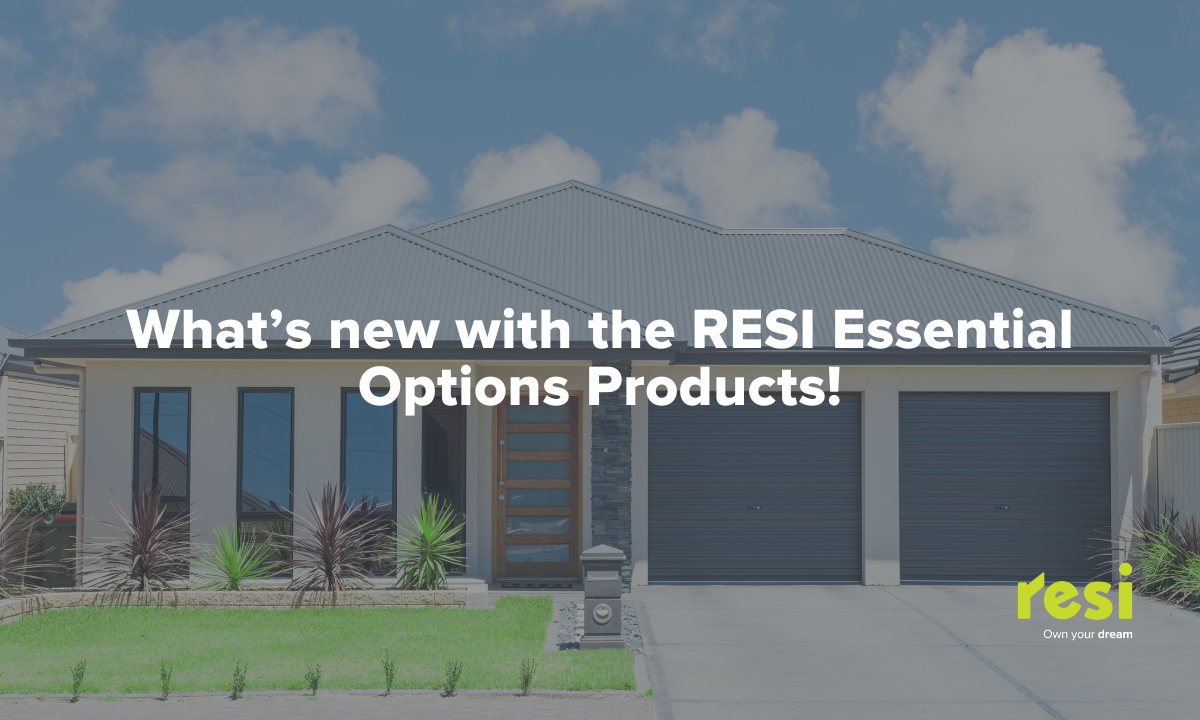 Resi have already announced some fantastic enhancements to support you in providing suitable Home Loan Solutions for your customers.
All the new product and policy announcements are designed to increase borrowing capacity for your clients.
The following 5 enhancements will be available from the 1st of July 2023:
• 40-year loan terms – now available on Prime Full Doc and Alt Doc
• Salaried Self Employed – Enabling self employed clients getting a loan without the need to supply company financials.
• Common Debt Reducer – allowing us to capture the clients true position and offer improved servicing.
• Acceptance of Non-Standard Rental Income – we can now look at holiday rental income (eg. Air BNB properties) and boarding income
• Continuing ATO Debt Payment Arrangements – because we understand every client situation is different.
• Introduction of OSKO – so clients can redraw and transfer instantly to any participating account.
In addition to the above enhancements, we have also already announced the following:
1. 90% rental income allowance (10% shading)
2. Prime alt doc loan size / lvr matrix changes
3. Living expense requirements streamlined
4. Streamlining our processes to speed up turnaround times including modifications to asic searches, payg verifications and credit history explanations.
Resi is making more changes to assist you and your clients with their lending requirements. Look out for our next announcement on the policy enhancements.
For more details, please click here for a full description of our changes. Alternatively, please contact broker support or your BDM.